Tell us about you and your art
I have always drawn and loved art but was channelled into the sciences and ended up doing a degree in engineering at Oxford University. Job wise I have always worked in marketing which has given me some creative output, but since my early 30s I have sought out painting classes and groups to learn more about technique and meet other arty people. Suffering from depression when my children were young made my art classes my refuge. Once a week, I had 2 hours where I was totally absorbed in creating art, and my worries were completely blanked out.
What has been your biggest lesson?
Understanding your why and art.
Confidence to think commercially, to put myself out there and to share my art. That there is an audience for every type of art. That in the main people are supportive and not critical.
What was life like before you found the Hub?
Gradually I gained confidence and arranged a couple of exhibitions for our group and sold some paintings. Through my art group, I became involved with my local art society, where we had professional artists come in and demo and talk about their careers. The art society holds an annual exhibition, and my paintings sold well, which gradually grew my confidence and taught me a little about pricing.
I was enjoying my art. I liked the feeling of selling my work and the positive feedback from buyers. I didn't know how to make a living from it or whether I wanted to. I had started receiving commissions but found them less enjoyable because of the pressure and less freedom to paint what I wanted. Then along came Michelle in an advert on Facebook, I think. There was a quiz to find out what stage artist you were and I signed up to the free course, which I thoroughly enjoyed. It made me think deeply about my art and where I wanted to take it.
What have you found most useful during your time in the Hub?
The social media lessons have been amazing and the Lives.
The review plan worksheet is great.
Most of all it makes you accountable. It encourages you to take risks and gives you confidence. I couldn't call myself an artist at the beginning, I felt a fraud as I didn't go to art school; now I have a Facebook page, an Instagram account, business cards and a soon to be launched website all saying I'm an artist!
Where are you now compared to when you joined?
Definitely more confident in my ability. I have a dream, a goal I am working towards and a plan to get there.
What has this made possible for you?
The focus and support of the group and wise words of advice from Michelle. Making me accountable for my weekly goals.
Did you have any hesitations about joining the Hub?
I had BIG reservations! The price point for me seemed totally prohibitive. How could I justify spending that amount on a hobby? I deliberated for a long time and agonized over the decision! In the end, I took the risk, planning to do the 7 keys as fast as possible and then cancel!! However, I started well but then never had the time to continue. All the time, my cost-conscious self was nagging in my ear that the bill was growing and growing whilst I did nothing. Earlier this year, I decided enough was enough. I would download all the lessons and cancel membership and complete them in my own time! (sorry, Michelle!) But an interesting thing happened as I was downloading the material. I started doing more of the lessons and listening to the videos and became more engaged with the group and the Hub. Lockdown came, and that gave me more time to dedicate to art, and I decided I wanted to go all-in and at least try to make a business out of my art. Because at least I can say I tried.
Do you have a message for anyone thinking of joining us?
Make sure you commit the time to follow this program. If progress as an artist is important to you, then you should. You need to put the work in, but when you do, you are rewarded tenfold. If it's not for you you can cancel, no strings attached!
If so, how has that perception changed now you are a member?
I still worry about the cost! But I justify it by saying to myself that it is cheaper than my art classes which I've dropped in favour of the Hub and if I sell more paintings that cover the cost. You get more out of the group by putting more in, and the support from the group and Michelle is great. I wasn't able to paint at the beginning of lockdown – the art relief session on palette knife painting of flowers started me off again even though that's not my subject.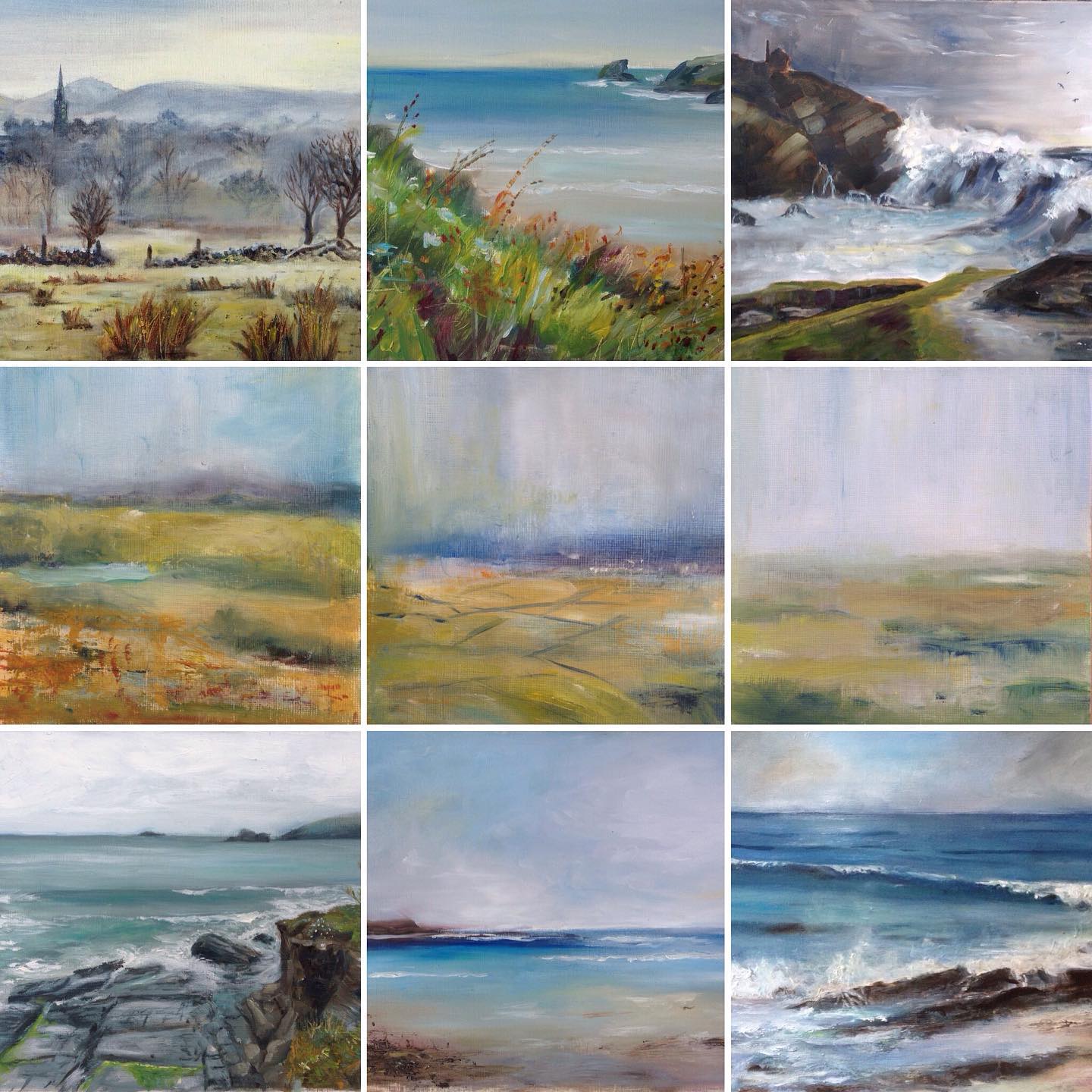 If you could send advice back to yourself 3 years, what would you tell yourself?
Stop feeling the fear and do it anyway!
Links
Website: https://www.janepowellartist.co.uk

Instagram: https://www.instagram.com/JANEPOWELL_ART/